Character Maximum Level Increase Coming Soon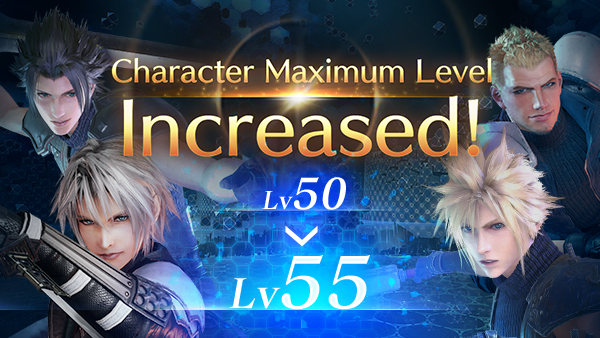 Thank you for playing FINAL FANTASY VII EVER CRISIS.
This is a message from the management team.
As of Oct. 12 7:00 PM PDT, all playable characters' maximum level will be further increased.
Along with the maximum level increase, the following will also be added.
Additions:
The character level cap has been increased to Lv.55.
Character Stream Unlock.
The maximum level increase of characters is scheduled to be implemented regularly.
Please Note:
The contents are subject to change without notice.
Images displayed in the Notices may differ slightly from those in-game.
Thank you for your continued support of FINAL FANTASY VII EVER CRISIS.